Apps for Jira Server
Save hours configuring project workflows, roles, and notification schemes. Clone issues, attachments, components, issue links, versions, and subtasks with just a few clicks.
Try the Jira Copy Project Plugin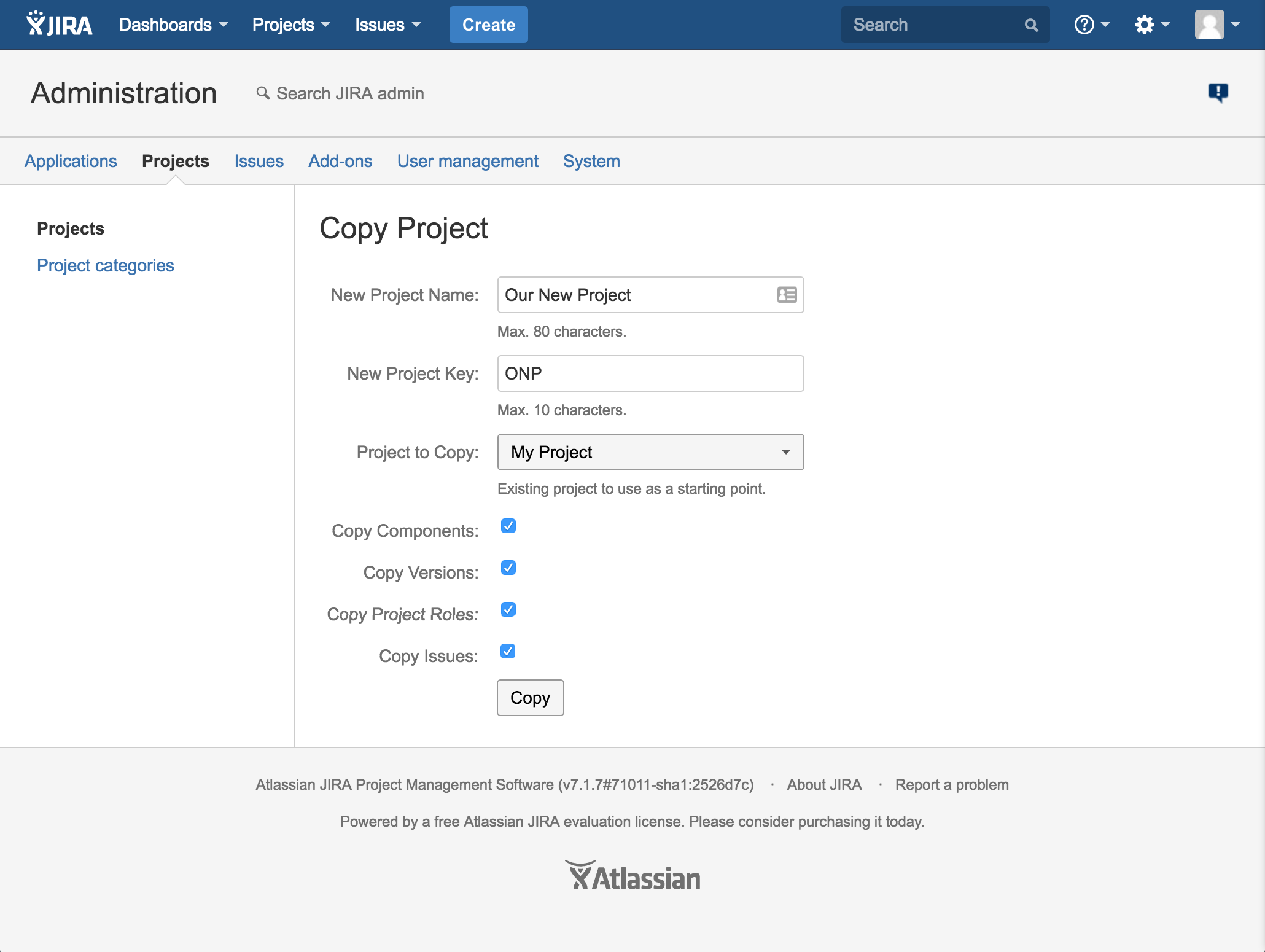 Export JIRA issue search results to a CSV (comma-separated values) file for analysis outside of JIRA. Open the file in Excel or other spreadsheet software to easily create custom reports in the productivity tools you already know and love.
Try the Jira Issues CSV Exporter Plugin